Welcome to Z-bloc Norden AB!
The menu above has been designed to allow you to locate the relevant information as quickly as possible.
Z-bloc Norden AB – Leaders in trackside acoustic barriers since 1999
COST EFFECTIVE
• No groundworks
• Maintenance-free for at least 50 years
DOESN'T BLOCK THE VIEW
Allow nature to enrich the
rail journey experience.
NOISE REDUCTION
• Effective noise reduction
of up to 11dB.

• Vitrumit is a compound of glass & flint
• Vitrumit can be cast in any shape
• Vitrumit is tough enough to use without any protective covering

Examples of areas of use: Tunnel walls, stations, hoardings and facades. Indoors you can create unique ceiling patterns that also absorb sound.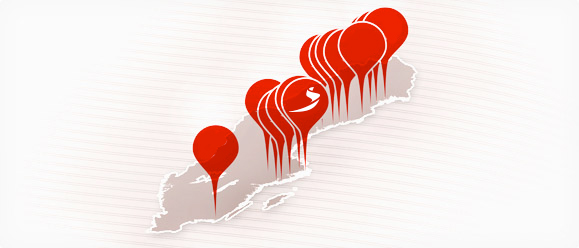 Karlstad, Karlskrona, 
Kramfors
, Gustavsvik, 
Bollstabruk, 
Umeå, 
Kalix, 
Morjärv, 
Nynäshamn, 
Molnby, 
Umeå central, 
Gimonäs (Umeå), 
Åby (Norrköping)
, Kristinehamns kommun
, Annedal, 
Örnsköldsvik
, Bro (Stockholm),
 Mölnbo, 
Södertälje, 
Sya (Mjölby kommun), 
Ritorp (Stockholm
), Sollentuna Station, 
Täby kyrkby, 
Lagerlunda, 
Norra Järnvägsgatan (Boden)
, Skogås (Stockholm),Gimonäs, Umeå Åby, Norrköping, Roslagsbanan, Saltsjöbanan och Sundsvall.
We have excellent production capacity via our own factory and partners.

– Bo Samuelsson, Managing Director Z-bloc Norden AB
Acoustic barrier – Soundblock 250
The Soundblock acoustic barrier makes optimal use of free space on embankments to create effective noise reduction in a cost-effective manner. The result is an extremely low acoustic barrier rising only 73 cm above rail height. (Soundblock 250)
This very low barrier height means that the impact on the environment is negligible. With Soundblock
it is possible to implement noise-reduction measures in a residential area without blocking the view with acoustic barriers..